I bought a set of brand new tires from my friend yesterday. They are Cooper ATP all terrain tires. I have been looking for an all terrain set of tires to run on my jeep for a while now. My friend bought these to run his toyota and decided to go a different route. They are 265/75r16 (32x10.50) They were only mounted one day on his and he decided to go with muds instead. We took them to discount tire and transferred the warranty amd certificates to me. They ride excellent, and have very minimal road noise. They are 10 ply. When i first saw the tread i was surprised. The tread is very unique and deep for an all terrain tire .My only dislike is i wish the sidewall was more aggressive. The true test of an all terrain tire is, of course,how it handles all terrains. I got the opportunity to test it in several different terrains yesterday, and im very impressed. Heres how i rate the various terrains:
Dry pavement:10 of 10. Very quiet and smooth.
Wet pavement:10 of 10. Couldnt break traction if i wanted to. Well placed siping.
Mud: 8 of 10. They clean incredibly well considering the tread layout. Got me through thick mud no problem.
Rocks: 9 of 10. Got me through a creek bed full of rock and water no problem. Even climbed a small rock wall no problem, even with the rocks being wet.
I did a hill climb too and never broke traction.
Im very, very impressed.
Id recommend these to anyone. They have a 55000 mile tread warranty too.
Heres a few pics: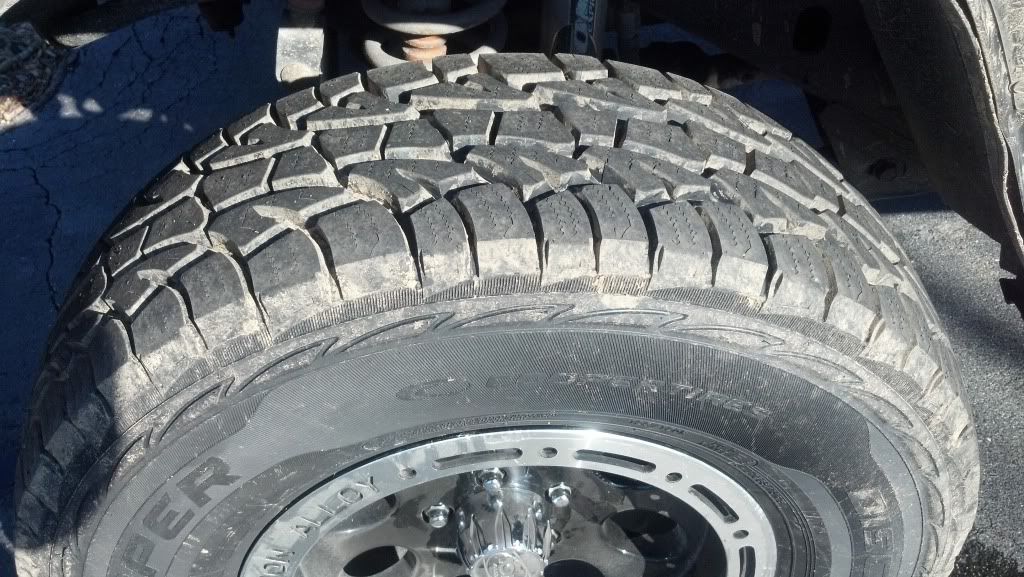 The tread is almost the height of a penny